Heliocare is a wide range of oral and topical photo protectors, where Fernblock®, a powerful antioxidant, is the basis of all its products. This exclusive technology comes from the research of the Cantabria Labs group, as well as Dr. Fitzpatrick from Harvard University. Their common purpose was to create a product to aid in your skin's protection against sun damage and free-radicals.
Introducing Heliocare 360°
Heliocare® 360° provides unrivalled protection from photo-damage with SPF50 broad spectrum UVA | UVB, and high-energy visible light defence.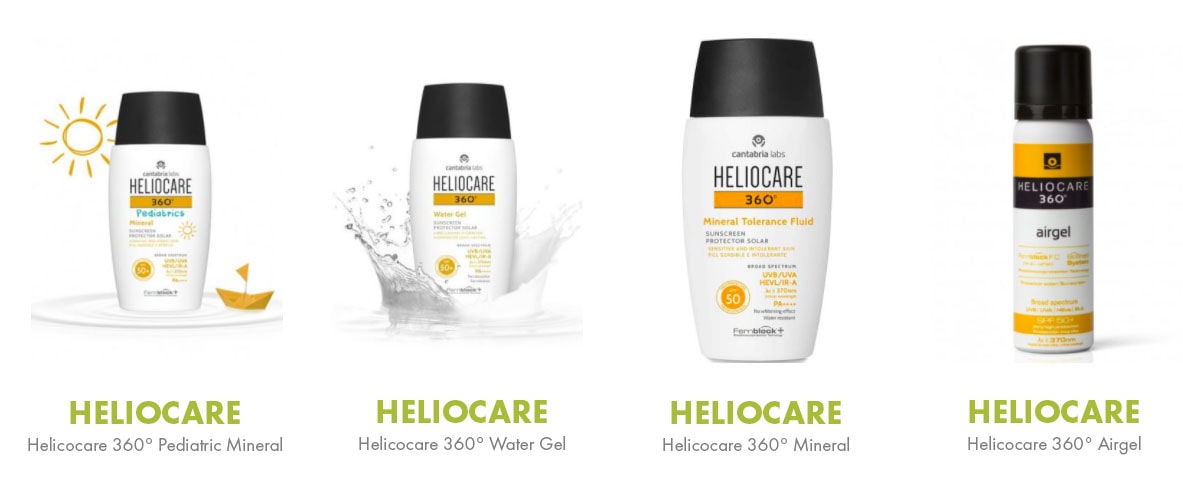 What is the difference between Heliocare and Heliocare 360? 
Heliocare provides high-level broad-spectrum UVA and UVB protection, as well as super antioxidant activity with Fernblock plus DNA protection and repair. 
Heliocare 360˚ is the latest advancement in the Heliocare range.  This range complies with the highest standards of photoprotection, designed for even the most sensitive and problematic skins requiring maximum protection against sun damage, with innovative textures that make it easier to apply throughout the year.
For more information, please speak to Nina at IHA. Products available for resale in store.