Due to the amazing response to Akasha 1, we have released Akasha 2 !
We will be hosting this second retreat in Bali at the Villa De Moksha luxury resort from 29th
COST
R16500 regular price based on availability. Early bird special R14 950, with a 50% deposit required by mid-April.
Rate excludes flights and optional extra's, airport transfers can be arranged at a minimal extra cost. For bookings and enquiries, please contact [email protected]

RETREAT DETAILS
The retreat will include specifically styled yoga practices, catering for all levels of yoga experience, as well as Steam Sauna Ozone therapy, vegetarian meals and Numerology Life Path chart work.
The villas while eco-friendly, are luxurious, and, according to the locals, the resort is situated on holy grounds which possess healing powers, further aiding our own healing and awakening. Every aspect of the retreat is tailored to support your bodies natural ability to heal itself and offers a complete "detox" from fast-paced life we all live today.
Akasha is a Sanskrit word that can be translated as "ether" and with the root word, kas, meaning "to be visible," "sky," "atmosphere" or "open space." which we will bring into every aspect of the retreat with a focus on the bodies natural ability to heal itself.
Some of the elements of the retreat will include using our 7 Chakras/energy centres, meditation, Asana/yoga practice Pranayama/breathwork nature/beach walks, yoga philosophy, relaxation and steam sauna ozone therapy.

An overview of a few elements included but not limited to the following, all of which are optional:
This is an exclusive retreat limited to max 10 participants. No sharing is required!!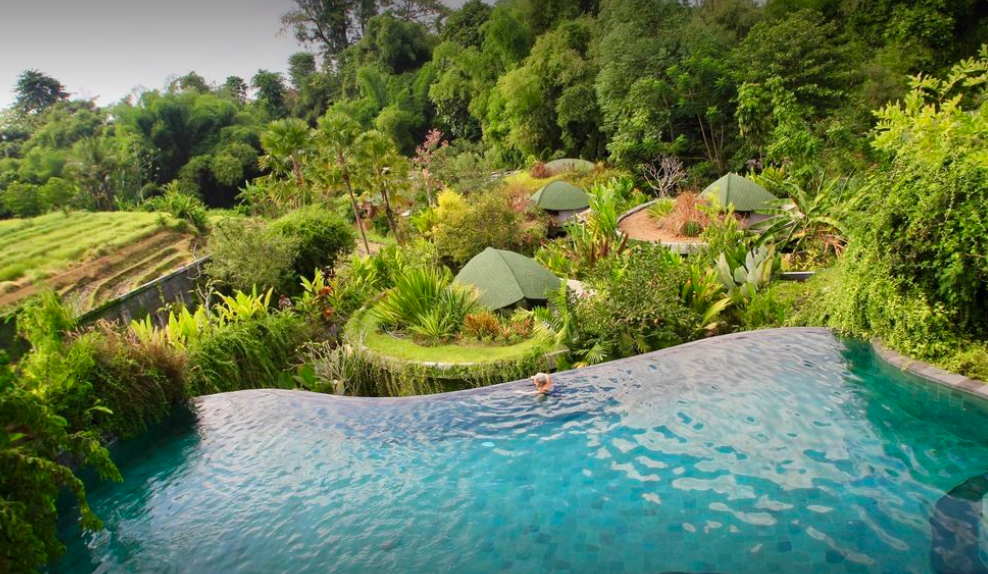 MEALS
3 x vegetarian meals per day
Fresh fruit and juices daily
Additional nights can be added should you want to extend your stay, this will be based on availability at the resort or we can recommend other accommodation options too.

Tea/coffee and Balinese high tea snacks daily


DAILY PROGRAMME
The theme each day will be devoted to one of the 7 consecutive Chakras/energy centres
Sunrise Meditation each morning

Daily Pranayama/breathwork
Yoga class each day focusing on the Asana/yoga poses relative to that day's chakra
Sunset Meditation each evening
Yoga Nidra each night
3 x Steam Sauna Ozone treatments per person over the course of the retreat
1 x Numerology chart reading per person
Beach excursionsCreative/philosophical activities
Movie nights with a focus on health documentaries and philosophical documentaries
Pool time
Free time
YOGA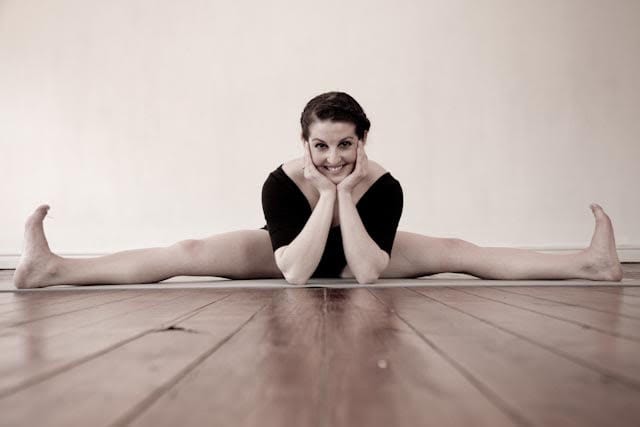 Dom's journey with yoga began in 2009 completing her first 240 hour Teacher Training Certificate in Ashtanga Primary Series with Jim Harrington. She's also trained extensively with Shimon Ben Avi, most recently completing a 300 hour Advanced TTC. Dom teaches with the consecutive chakra/energy centres using the relative asana/yoga poses, colour & sound (which vibrate to a certain frequency) to access those areas releasing stored energy & allowing for free flow of prana/life force. It's a form of Kundalini but the style is her own also influenced by her Iyengar teachers David Jacobs & Jurgen Meusel as well as Aditi Guar from whom she learnt a beautiful Sivananda practice in India. Her classes are strong but gentle & suitable for any level, even beginners.
OZONE THERAPY
We can survive weeks without water and days without food, but only minutes without oxygen.
Ozone is an oxygen compound and life-giving, it is produced in nature to clean the air by attaching to pollutants and oxidising them. Without ozone, the planet earth would not exist.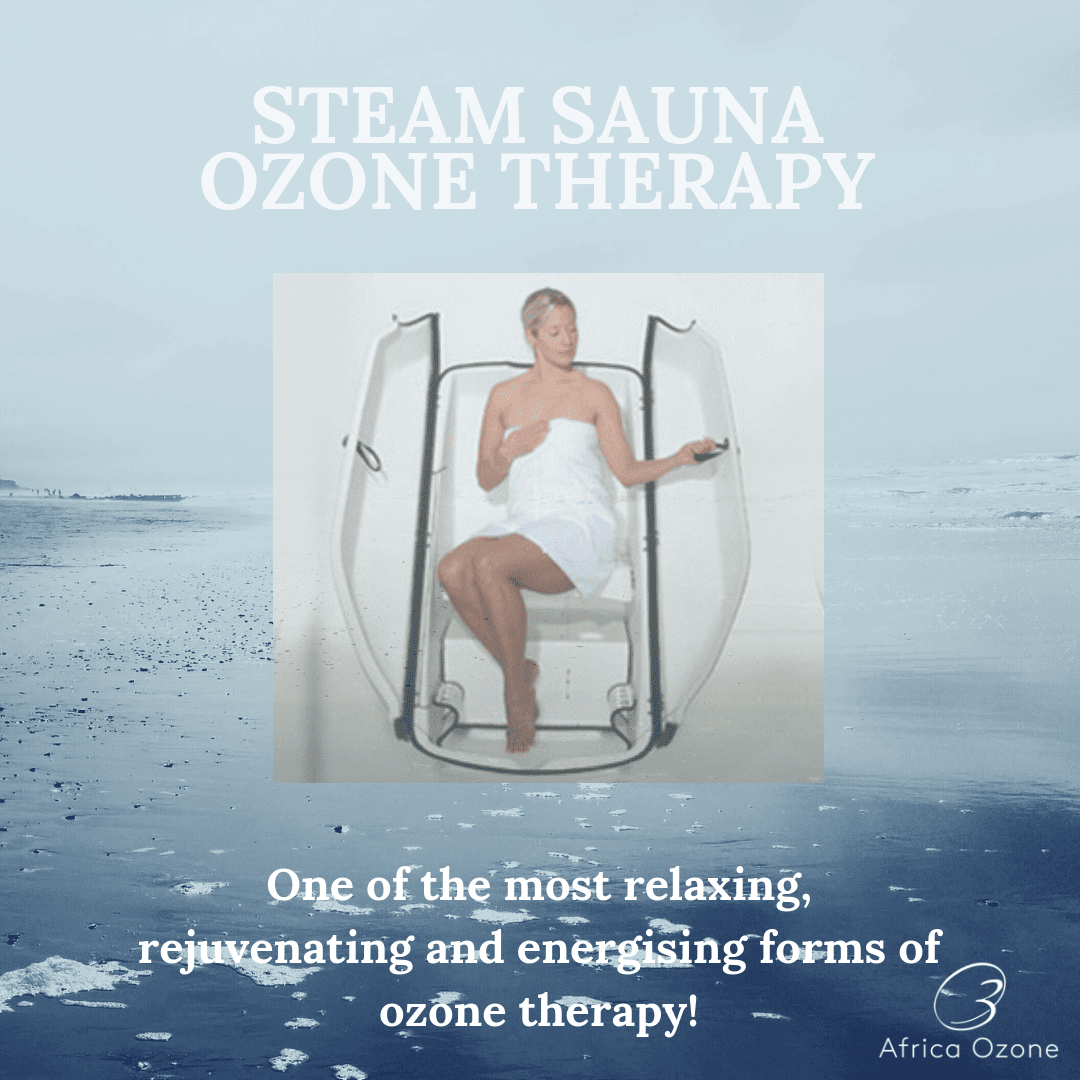 All of our cells need a continuous supply of oxygen to generate energy and detoxify both internal and externally derived waste products. Shallow breathing, poor posture, refined foods, smoking, pesticides, environmental pollution or exposure to carbon monoxide, reduces our oxygen intake and decreases our optimal cellular functions which can lead to arthritis, low immunity, persistent tiredness, regular colds and flu, migraines, and reduced vitality. Steam Sauna ozone therapy will be administered by our experienced Ozone therapist, Carmen to increase our eliminative and cleansing capacity whilst promoting increased blood circulation and oxygen supply to the bloodstream and into your tissues. Through sweating our body cools itself and rids itself of toxins – the most natural attempt to cleanse itself.
ACCOMMODATION
Experience the best of Bali's culture, food, flora, rituals and traditions in our inspiring, luxurious De Moksha Resort, surrounded by traditional Balinese villages, rice fields and forest. De Moksha offers an authentic appreciation of Balinese culture, away from the crowds of this iconic destination. Each of the eco-friendly villas offers a balance between sophisticated contemporary design combined with Indonesian craftsmanship, while the unique lush gardens complete the perfect, tranquil environment for healing.
Moksha, in the Hindu religion and philosophy, means liberation, which is the ultimate goal of human life, to be released from Samsara, the cycle of action, reaction and rebirth. This represents how we conduct ourselves and how we present our retreat.
A mix of bedrooms offering breathtaking views of the resort, rice fields and forest. Some boast a shared, spacious, separate living area, entertainment room equipped with a home theatre, dining area and kitchen whilst others include open-air outdoor showers or a plunge pool whilst others enjoy access to the shared pool.
All rooms offer:
King Koil Special Edition Steinbeck bed
Lyocell bed linens
Bathrobe, slippers and hairdryer
Natural insect repellent
Aromatherapy room diffuser
Complimentary wifi
Complementary bicycle available on request
Rooms will be allocated on arrival as each offers a beautifully unique opportunity to enjoy the surroundings, while the garden, riverside spa and yoga shala encourage complete relaxation and healing.
We look forward to being part of your rejuvenating journey!