The Serra range of products significantly improves dryness, sensitivity and atopic dermatitis. The ingredients mimic the structure and function of the lipid bi layer in the epidermis, while also calming and soothing inflammation and inhibiting inflammatory responses. All the ingredients used in this range have been tested and found safe and effective on both adults and children.
What you need to know:
No fragrances, colourants, preservatives or parabens.
Serra might tingle when applied initially – but don't stop using the product. It's fixing your pH which has become more alkaline because of extended periods of dryness – push through – it will settle down.
Perfect for winter!
SERRA RESTORE (50ML TUBE – NON OILY CREAM)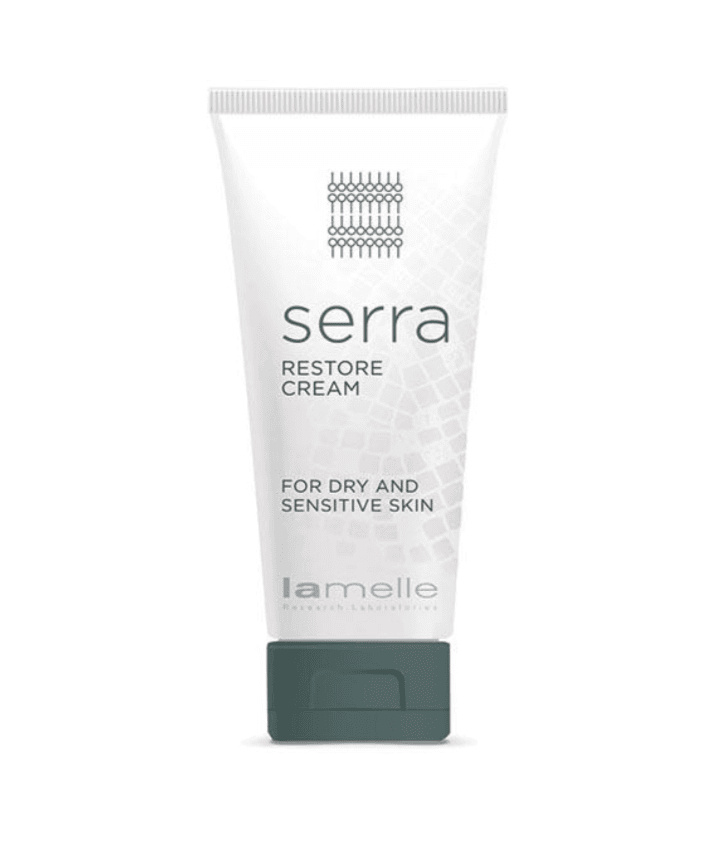 This product is suitable for men and women alike. Its soothing and calming action will support dry, itchy skin. It has enhanced essential fatty acid, to supplement and relieve dehydration.
Instructions for use:
Apply immediately after cleansing to trap the moisture on your skin after cleansing. If you suffer from dry skin you might experience a slight tingle.
Use morning and evening.
On very dry skin, use repeatedly during the day and after in-salon treatments.
Serra Restore Cream from Lamelle, available at IHA for R515 each.