SUPPORT FOR CORTISOL METABOLISM
Licorice Plus is designed for individuals who have been exposed to moderate or prolonged stress and have difficulty achieving an adaptive response, which may be due to physically exhausted reserves.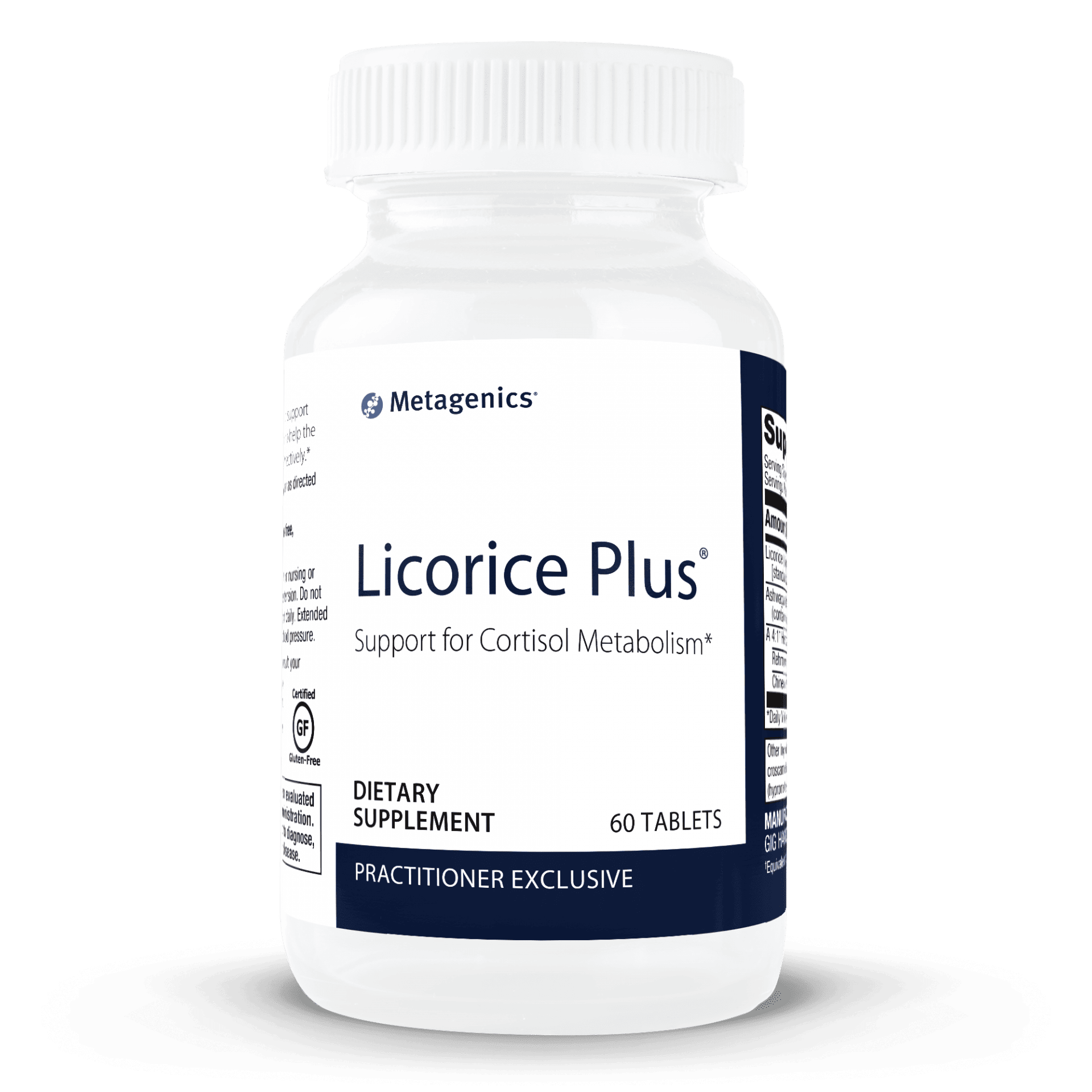 Why Licorice Plus?
• Supports healthy cortisol metabolism, which is associated with a healthy physiological response to stress.
• Promotes healthy adrenal function and vitality.
• Provides ashwagandha, an Ayurvedic herb with adaptogenic properties—often referred to as "Indian ginseng".
• Standardized to assure controlled delivery of glycyrrhizic acid—a key active ingredient from licorice.
• Ideal for those who are "stressed" and hot.
Available at IHA for R400 for 60 tablets.